In the early 2000s, ΔΒ Chapter alumni Steve Colvell '03, Joe Palazzolo '03, and John Van Brunt '04 worked to formalize the Chapter's alumni activities. To better help in organizing ΔΒ Chapter's alumni around central themes, the Jersey Shore Alumni Club was officially chartered by ΣΠ Fraternity on July 1, 2004.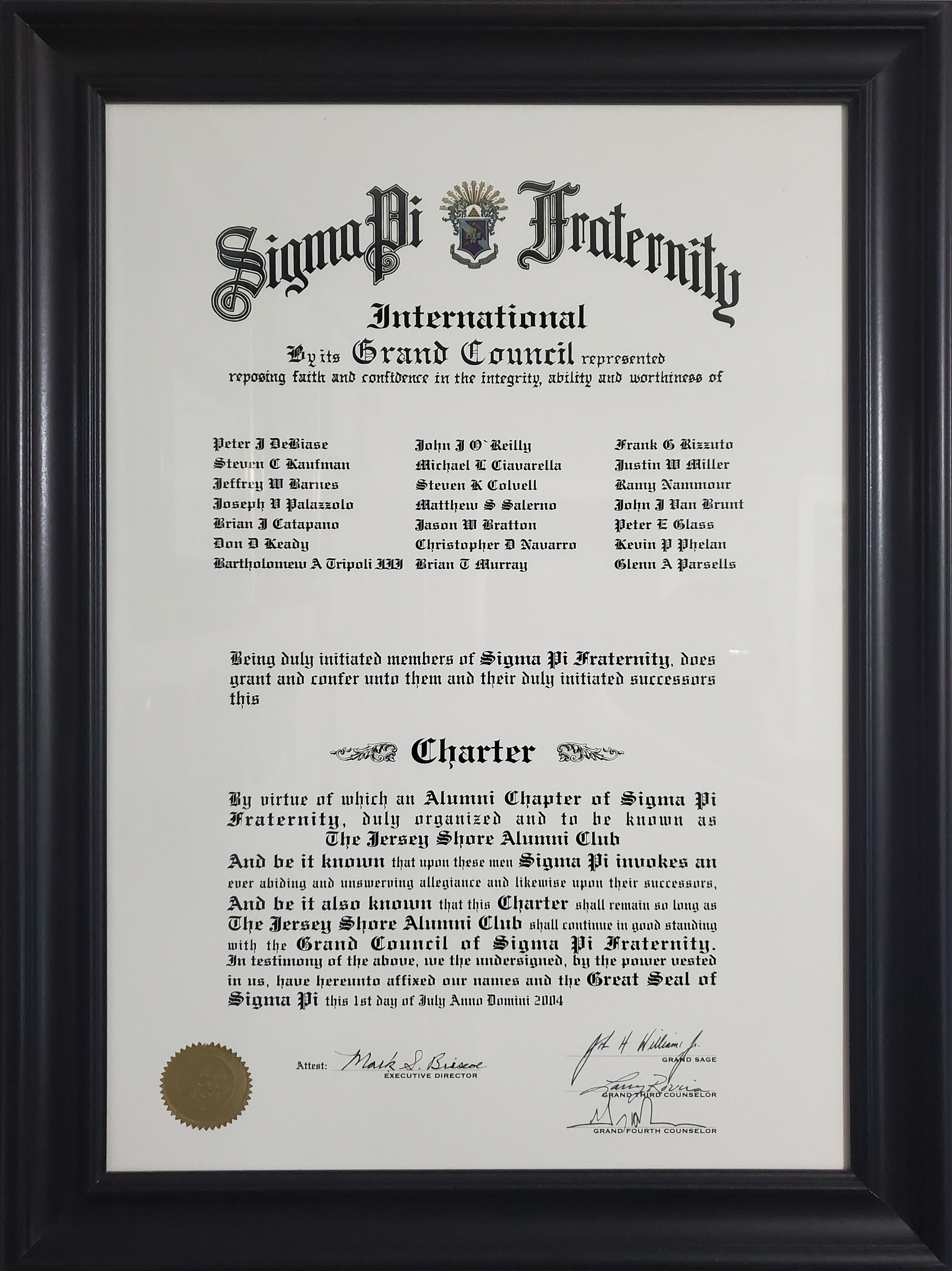 The purpose of the Club was to bring together ΔΒ Chapter alumni to rekindle the fire of brotherhood that began during their undergraduate years and to actively support the undergraduate chapter. The Club's programming included awarding new ΔΒ Chapter initiates with a Chapter t-shirt, celebrating the success of graduating seniors by supplying them with graduation cords, hosting an annual Alumni Day event in collaboration with the Chapter, and working to update and improve the alumni mailing list.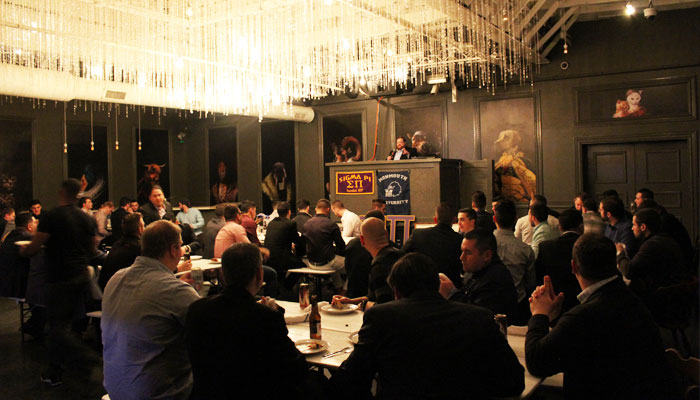 After some programs began to experience diminished participation, in August 2011 ΔΒ Chapter alumnus Bart Tripoli '04 organized a group of alumni who wanted more opportunities for ΔΒ Chapter alumni to get together. To provide these opportunities, the Jersey Shore Alumni Club was renewed with Bart serving as the President of the Club.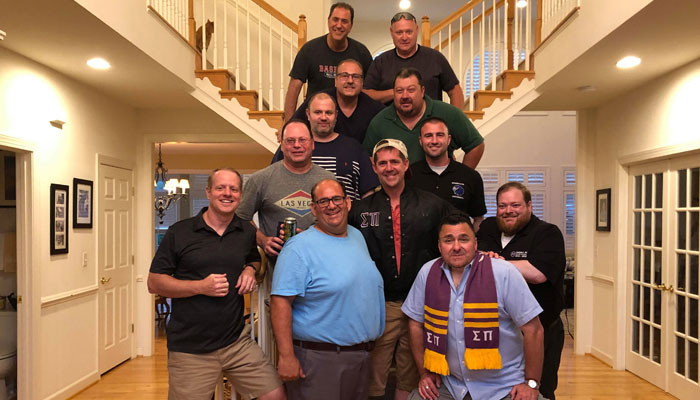 The Jersey Shore Alumni Club has organized several successful events including trips to Citi Field, local bar nights, golf outings, and alumni tailgates at Monmouth University football games. In addition, the Club has organized an annual Founders' Day celebration dating back to 2014. Click here to read an article in the Monmouth Magazine featuring ΔΒ Chapter alumnus Joe Lopardo and how his entrepreneurial spirit helped kick start the annual Founders' Day tradition.
With renewed interest in the Club, new officers took the helm in May 2023. They include Devin Barros '20 as President, Nick Zapata '20 as Vice President, John Seyda '20 as Treasurer, and Jeremy Lenart '19 as Secretary. If you are an alumnus of ΔΒ Chapter or live in the northern Jersey Shore area and you are interested in attending an event or helping to plan an event, please contact Devin via email at jerseyshoreAC [at] gmail [dot] com.
Alumni Successes
The alumni of ΔΒ Chapter have experienced a variety of personal, professional, and fraternal successes that are far too numerous to mention here. Among the highlights below are awards in the entertainment industry, political achievements, top level awards in criminal justice, fraternal accolades, and military service.